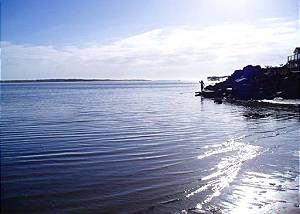 Suddenly the holidays have kicked into my mind, as if you cannot tell from the Sunday Question or the Monday Poll. Yes, they are on mind. I am doing a weight loss session with the group for stress reduction, will meet once in December and reconvene in 2008. When I originally set up the group, I thought I would take them straight through the holidays; it seems like a good idea with all the stress, pressure and temptation the season brings with it. What transpired was a half hour group meeting that turned into a vent for holiday stress and no time to spend with the group. Everyone seems to have this obligation, that family gathering, and on and on goes the list. And perhaps this is the crux of some of their issues: not making enough time for themselves, not considering their own needs. I could preach a sermon on this, but I suspect you all have some empathy towards this.

But I will share with you the most common peace antagonist that plaques the group. Family obligations and logistics. This really saddens me, but I am just as guilty as they are. It seems a time when compromise is the buzz word, leaving half-hearted results in the needs of pleasing others. Now I am not advocating being totally self-centered, but there seems like there would be another way.

I sometimes think picking a local that everyone could travel to (a neutral zone) might be a solution. For my family it would be somewhere like Oregon. I have no relative there, no memories, nor do any of my family members. No one has said, "Oh, I love Oregon. Let's go there." And why not? Sure it will probably be cold, but there might be snow (something that seems to appeal to several of my family members) and there are still brisk walks on the beach and the sound of crashing waves. Very hypnotic. One could rent a house or a condo for that "homey" feeling, have packages sent in advance, and heck, even have the groceries pre-delivered and waiting. No sterility of a hotel. Lincoln City holiday rentals offers all of this. One phone call and it is done. A change of environment might just be the thing.

It is like clearing the mind, opening the horizon of possibilities, and perhaps a chance to spend little quality time with loved ones with out the distractions of normal life.

At the moment, the voice in my head is trying to be pessimistic about what others would think of this idea and what excuses they would come up with, but I am heading it off with a meditative La, La, La, La, La, Fa, La.